Dr. Scott and Carol Kellermann
Founders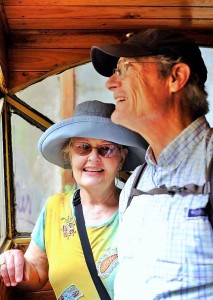 Scott Kellermann, MD, is a California-based family physician and tropical medicine specialist. He and his wife, Carol, an educator, traveled to Uganda in 2000 with the Episcopal Medical Missions Foundation to assess the needs of the Batwa pygmies of the Bwindi Impenetrable Forest. The Kellermanns found heartbreaking conditions and moved to Uganda as full-time missionaries from 2001-2009.
Initially, the Kellermanns focused on learning the language and customs of the Batwa pygmies while visiting remote pygmy settlements. Early on, they held mobile medical clinics under trees. They treated 200–300 Batwa and non-Batwa patients a day, often hanging IVs from branches. They built a small clinic, which grew to become Bwindi Community Hospital, now rated one of the best hospitals in Uganda.
The visionary couple built relationships, shared the Gospel, created community development projects, bought land, and helped build homes for the Batwa. Carol saw tremendous need for education and started schools. Hundreds of children have been educated yearly through her efforts. The Kellermann Foundation was founded in 2004 to sustain and expand their work.
In February 2014, both Dr. Kellermann and Carol Kellermann were honored as "Unsung Heroes of Compassion" by His Holiness the Dalai Lama. The award is presented to individuals who, through their loving kindness and service to others, have made our world a better place.
---
Diane Stanton
Executive Director
Diane has a passion for working in East Africa and especially for the people residing in the region around Bwindi. She has years of experience as a leader in non-profit management (most recently as Executive Director of Uganda Christian University Partners, where she spent twelve years helping to develop a highly rated major university located near the capital city of Kampala in Mukono). She has come full circle with her work in Uganda: in 1994, she was asked by the Archbishop of Uganda, the Most Reverend Livingstone Nkoyoyo, to provide the initial help to the Batwa pygmies who had recently been evicted from Bwindi Impenetrable Forest. In partnership with the local Diocese of Kinkiizi (Church of Uganda, Anglican) and the Episcopal Diocese of Dallas (Anglican), a plan was set in motion to help resettle around 3,000 Batwa pygmies. She later met Dr. Scott and Carol Kellermann prior to their move to Uganda in 2000 and has kept in contact with them, eventually serving as an advisory board member of the Kellermann Foundation.
Diane is married to the Rt. Rev. James M. Stanton, retired Bishop of Dallas, and has two grown children and five grandchildren. As a young university student, she traveled around the world on a five-month voyage with the "University of Seven Seas", sponsored then by Chapman University and the Rotary Club. She fell in love with East Africa and was determined to return after obtaining degrees in Anthropology. After meeting and marrying her college sweetheart pursuing his vocation in the ministry, she later pursued a degree in Public Administration, and for many years worked in the fields of university administration, travel, museum archival work, and real estate.
In 2014, Diane received the "Woman Who Gives Hope" Award from Chiapas International. She is grateful for the opportunity to continue the mission of the Kellermann Foundation by "providing hope and health in Uganda".
---
Victoria Briscoe O'Connor
Executive Assistant
Victoria began working with The Kellermann Foundation in 2015 after a year teaching English in Malaysia with the J. William Fulbright Scholar Program. Her time abroad cultivated in her a passion for international service, social justice, and a yearning for understanding other cultures.
Victoria was drawn to The Kellermann Foundation's mission and commitment to serving the displaced Batwa pygmies. In addition to working with the Kellermann Foundation, Victoria is also in graduate school pursuing a Master's degree in Clinical Mental Health Counseling at the University of North Texas. Victoria lives with her husband, Michael, in Carrollton, Texas.
To contact Victoria about volunteer opportunities, email her at volunteer@kellermannfoundation.org.
---
Laura Corley
Communications Coordinator
The Kellermann Foundation welcomed Laura in 2017 to serve as Communications Coordinator. Laura first visited Uganda with Diane Stanton in 2010, and returned in 2014 with her son to visit Bwindi and the new nursing school. She fell in love with the Batwa immediately and is thrilled to be supporting the Batwa through work of The Kellermann Foundation.
Laura is a certified Godly Play teacher and is now in her seventeen year as a teacher at her church. Laura graduated from The University of Texas in Austin where she developed a love for dance. She teaches ballet at Dallas Ballet Center and volunteers for Dallas Ballet Company. She lives with her husband, Rev. Robert Corley, and two children, Annie and Anderson, in Dallas.
---
Board of Directors
Lana Valenta, President
Dallas, TX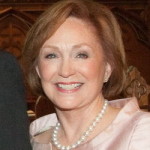 Lana Valenta, a retired medical technologist and high school teacher of health occupations, is a very active community volunteer. She is blessed to serve with the Order of the Daughters of the King on the National Council and as the International Chair. She serves on the Commission on Ministry and the Finance Committee for the Episcopal Diocese of Dallas, and currently as a Deputy to the 2015 General Convention of the Episcopal Church. Two of her most cherished ministries are working with her church mission team in Honduras for the past 14 years and as a board member of the Kellermann Foundation.
---
Gayle Porter, Vice President
Dallas, TX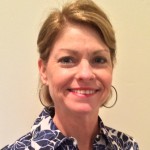 Gayle Porter is a retired communications consultant who actively volunteers in her church and community. She currently serves on the Membership Committee for the Preston Hollow Women's Club and co-leads a Special Interest Group. Gayle tutors weekly at a Dallas ISD elementary school. She has served on several church vestries and led Christian Education programs at her church. She served as a member of the Coppell Education Foundation Board from 2010-13. She has also served as the president of the Dallas chapter of International Association of Business Communicators. She holds a BA in Journalism and Public Relations from Baylor University. Gayle enjoys leading and attending Bible study groups, exercise and traveling with her husband and two sons. She fell in love with Africa after her first visit to the continent in 2003. Her relationship with the Kellermann Foundation began many years ago after learning about its work through a church presentation. Gayle quickly jumped on board to help as a supporter and board member. Gayle and her husband, Dave, live in Dallas.
---
Stacy Lippert, Secretary
Park City, UT
Stacy has a background in technical writing and editing for computer companies in the Bay Area. Today she works as a copy editor for Park City Magazine. In addition to serving as chair of the Kellermann Foundation's Development and Communications Committee, she serves as a Bible study leader and leadership team member at Mountain Life Church in Park City, Utah. She also enjoys volunteering as an ambassador of Park City to visitors at Park City Mountain Resort. Stacy, her husband, and her daughter first volunteered in Bwindi in 2012 and continue to have a heart for ministering to the people of Uganda through the Kellermann Foundation.
---
Bob McLendon, Treasurer
Richardson, TX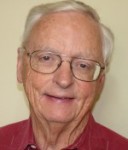 After earning his doctorate in electrical engineering at Southern Methodist University, Bob McLendon worked for 31 years at Texas Instruments designing, building, and managing various precision guided missiles for the military. He also spent several years working on various research projects for military equipment and then managed information technology systems for TI. Since retirement, Dr. McLendon has served on various volunteer boards, including Richardson Adult Literacy Center, Lamar University Engineering Advisory Council, and Lamar University Foundation. He also served as president of the Richardson Symphony Board. He is currently president of St. Simon's After School Care Board.
---
Julia Amaral
Nevada City, CA
Julia Amaral is a retired licensed real estate broker. She and her husband, Mark Strate, own and manage properties in California and Texas. Julia has served on several boards of directors, including the Marin Ballet, Foothill Theatre Company, and currently for Hospice of the Foothills. During the 1960's, she traveled the world as a stewardess and enjoyed it so much that she has not stopped traveling since. She and Mark have visited 120 countries, including a couple of trips to Uganda where they visited Scott and Carol Kellermann in Bwindi. Julia has always been deeply moved by both the Kellermanns' work and the story of the Batwa, and she is a Godparent to a Mutwa child. In addition to traveling, Julia enjoys flying her Cherokee 6 plane, hiking, kayaking, skiing, gardening, studying piano, and singing in the Music in the Mountains Chorus.
---
Peter Huntress
Pittsburgh, PA

Peter Huntress is a legal and business development advisor for Cabot Oil & Gas Corporation in their Pittsburgh, North Region Land Department. Peter began his career while attending university at the College of William and Mary, where, during the summers, he worked for Hunt Energy. His role was to help secure exploration licenses in several countries in sub-Saharan Africa, traveling to each country and meeting with government officials to ensure that the negotiation process moved forward. During his time in Africa, he visited western Uganda and it had a profound and lasting effect on him. In 1995, Peter earned his Juris Doctorate degree from Southern Methodist University in Dallas. He worked for Nelson Bunker Hunt as his personal attorney and as General Counsel for the Nelson Bunker Hunt Trust Estate, where he represented all legal and business matters for this international and domestic investment and energy exploration company. In 2007, after working and traveling for the Hunt family for 17 years, Peter joined Canamens Energy, Ltd., based out of London, and started up Canamens' business in central Asia by moving to and opening up an office in Almaty, Kazakhstan. In April 2012, Peter joined Cabot Oil & Gas Corporation as a Senior Landman working mainly in Marcellus and Utica unconventional shale play.
---
Brendan Kimbrough
Lake Jackson, TX
Brendan is the rector of St. Timothy's Episcopal Church in Lake Jackson, Texas. He earned his Master of Divinity from Westminster Theological Seminary in 2009. Brendan serve as Vicar of St. Timothy's Episcopal Church in Wylie, Texas and as Curate of St. James Episcopal Church in Dallas prior to moving to Lake Jackson. Before he was ordained Brendan worked in Dallas in marketing and public relations for Texas Instruments, Inc. He also worked as Advertising Director for Triad Business Marketing in Dallas, Texas and Account Executive for ExhibitGroup in Carrollton, Texas. He is a member of Rotary International. In his free time Brendan enjoys hiking and primitive camping, racquetball, gardening, reading and photography. Brendan and his wife Stephanie have one daughter, Hannah.
---
Lilian Niwagaba
New York, NY
Lillian is a native of Uganda and is the Global Health Director and Assistant Professor at New York Institute of Technology. She earned her BA with Honors in Political Science and Public Administration from Makerere University, Kampala, Uganda. The then moved to the U.S. and earned her MBA from Southern Methodist University with a focus on international business. In 2012, Lilian earned her PhD in Higher Education from the University of North Texas. Prior to moving to New York, Lilian was the Director of the Office of Global Health at UT Health's School of Public Health in Dallas, Texas.
---
Andrew Nyberg, M.D.
Park City, UT
Andrew is an emergency physician from Park City, Utah. He attended the University of Utah Wilderness Medicine Fellowship and has a Master's degree in Public Health. Andrew has been interested in providing and improving healthcare in some of the most remote and austere areas of the world. He has volunteered for the Himalayan Rescue Association and International Medical Corps in Nepal. He has also worked with the University of Utah in Ghana and Peru, and with 4 Deserts / Racing the Planet in western China and Chile. Dr. Nyberg visited Bwindi Community Hospital and the Batwa Development Program in 2016, where he felt a passion to help the Batwa people. He has been a member of the Board of Directors since 2017.
---
Dan Weston
Dallas, TX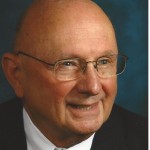 Dan Weston is president of The Weston Group and a Gazelles Emeritus Certified Coach. In addition to serving on the board for the Kellermann Foundation, he is a former board member of the Center for Nonprofit Management, the Texas Business Hall of Fame Foundation, the Cox School of Business Associate Board at Southern Methodist University, and the President's Research Council at University of Texas at Southwestern Medical Center. He has also served with various community groups, including St. Simon's After School Care, Our Friends Place, Communities in Schools, The Family Place, Visiting Nurse Association, and Circle 10 Boy Scouts. He is also former chairman of the Dallas Child Care Group and a past senior warden and vestry member of the Episcopal Church of the Epiphany in Richardson.